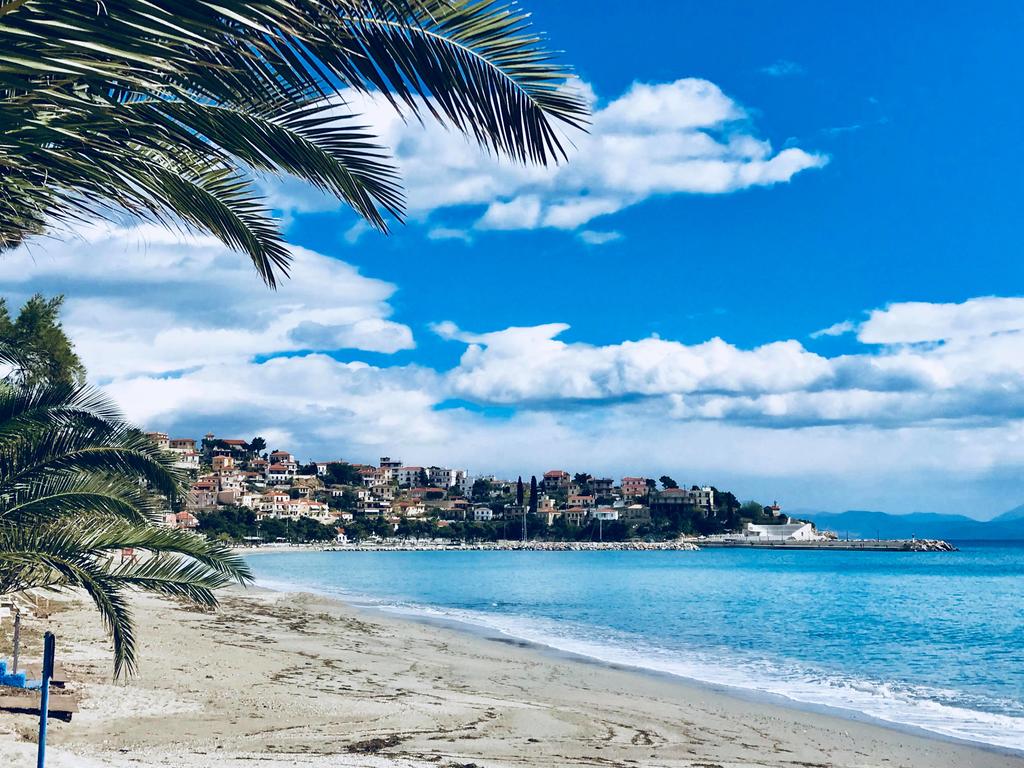 Our destination will be Paralio Astros. A scenic seaside village with great beach. A full day away from Nafplio, full of adventure, amazing scenery, and fun!
We start our day by picking you up from the hotel and head to Paralio Astros.
The Place: The coastal road that runs south from Nafplio, on the vest side of the Argolic bay, winds along beaches and mountains, interrupted by small villages, tempting for a coffee break and maybe a bath. This is one of the most beautiful coastal scenery we know of in Greece. Paralio Astros is a really pretty beach and port village, with a long, beautiful sandy beach that attracts tourists from all over the Peloponnese. Along the ("Blue flag") beach are pleasant cafes and taverns; in the back streets you'll nd shops and more cafes. In the north end of town a small hill rises up, with a castle on top. The castle was built in connection with the Greek revolution in 1821, on top of the remains of a medieval castle. Inside the castle are three houses built by brothers who fought for Greece's freedom at this time. If you walk along the beach towards the castle, you'll first pass the moored little fishing boats, then come to a small rocky beach, then to an amphitheater of recent date, and finally to a small lighthouse and an even smaller chapel.
You meet your guides at the port upon arrival and start with a small briefing.
The activity: In the quiet waters of the Argolic Bay we offer you an unforgettable experience of fun and sport with our canoes. Experienced trainers show you how to handle the paddles safely so our action can be done without problems. This action is taking place near the coast so you can see all the beautiful beaches something that you cant do from the main road. Also we can stop for swim wherever we choose. The trip begins from the port of Astros.
After the activity you will have some free time to explore this beautiful village, or have a meal and relax in the many options of taverns and local shops.
You will let your driver know when you will be ready to start your trip back to Nafplio and he will drive you back safely after having a full day with tons of fun!
Hotel pick up and drop off
Private round transfer according to program Professional English speaking driver
Professional local kayak guide in Astros (English & German speaking) All nessecary equiepment for kayaking
Coffee or tea or tea at the end of the activity Bottled water
Tips
Meals
Personal expenses
Will be arranged prior booking
6 up to 9 hours – depending on the free time you want to spend in Poros. 
Activity time 4 hours.